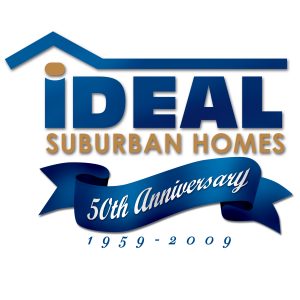 Our Story
With over 50 years of experience, Ideal has been a leader in the homebuilding business in Northeast Indiana. From Muncie to the Michigan line, Ideal has been delivering the American Dream to thousands of families. Building a quality home begins with quality craftsmanship. At Ideal we feel very strongly about retaining the best craftsmen.
Ideal's mission statement, "Building Trust and Quality in Every Home" exemplifies their commitment to the customer. These two basic ingredients, trust and quality, are the secret recipe that keeps buyers coming back year after year and generation after generation.
With functional home designs that fit today's lifestyle, Ideal delivers the best value with the highest quality and eye catching detail. Ideal not only takes care of the customer, they also take care of their craftsmen which in turn results in a product that is consistent and completed to the highest standards.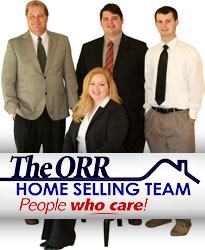 Ideal's strong financial background ensures stability and longevity through unsettled times.
With their primary focus on small Midwest towns, Ideal's solid reputation has ensured their success. Ideal stands behind every home with their dedicated warranty and commitment to customer satisfaction.
Over the years, Ideal has quietly built a business founded on strong values and good moral judgment. Kevan Biggs has continued the success his grandfather and father started by building on this solid foundation and operating under the same philosophy.   For more info about Ideal Builders visit http://www.IDEAL-Builders.com.
The ORR Home Selling Team joined IDEAL as their Muncie area representatives in 2004.   Through the years we have worked with IDEAL in numerous subdivisions and site built locations.  Some neighborhoods featuring IDEAL homes are Emerald Pointe (Muncie), Bonterra (Muncie), Carrington Woods (Muncie), Laurel Meadows (Yorktown), The Landings (Yorktown), Quincy Place (Dunkirk), Creekwood Estates (Hartford City).
Current IDEAL Suburban Homes New Construction Spec Homes
[shortcode fields="g_YearBuilt(9)|g_AreaCounty(6)|g_Remarks" values="2016|2017|2018|2019|2020|2021|2022|2023|2024|Blackford County|Delaware County|Jay County|Henry County|Madison County|Randolph County|%IDEAL%|%Suburban%" template="ot-featured-vertical.php" orderby="Price" orderdir="DESC" sort_type="GLOBAL" count="100″]