A real estate team offers many advantages over the traditional agent.  I actually started the first "recent time" real estate team in 1994 at Re/Max with Rodney Rouch as my first teammate.  We added an administrator, Brenda Cross and a "buyers agent", Melanie Greiner and closed 123 sides in 1995! (3rd in the state for Re/Max that year)   We were happy with the Team Concept and still very proud of that feat.  The team concept opened the doors for a traditional Real Estate company named Eagle Real Estate Inc.
Many years later, we are back to selling only and have a really nice and enjoyable "family team" of agents!   Since January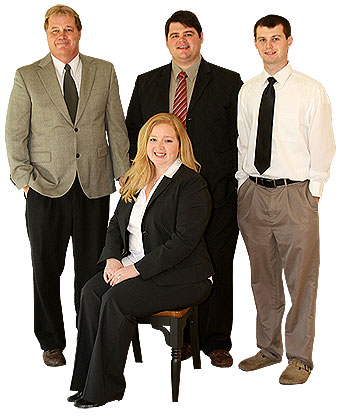 2009, our team has closed nearly 250 transactions, over 15 million in sales volume while giving outstanding service!
I believe a team concept increases the opportunity to have a good experience. especially when the market gets really busy.  An organized team gives their sellers increased marketing opportunities and the all clients (buyers and sellers) much more timely service.  With all of the technology vehicles available, a TEAM CONCEPT REALTOR will allow the use of this technology….a one person agent does not typically devote as much time to these advantages.
A traditional real estate agent wears many hats.   The truth is, those many hats require many different skills and talents.   A team will bring those necessary skills to the table.  Also, when the market heats up,  many of the tasks that need to occur….sometimes get delayed because one agent cannot do everything….Sales has to be priority one, always!

A team concept Real Estate agent usually costs NO MORE than a traditional agent, because typically the sales volume will increase dramatically if operating properly.  Our team consists of 4 to 5 people currently.  Each of us has specific daily duties of course.  The ORR Homeselling Team receives a "task manager" email every day at 8 AM that spells out what each client's action plan requires for the day.
Since selling Real Estate changes every day, a team can flex easier than an individual.  We have to meet many clients demands-scheduling showings when the client is available etc.   Our team shares ALL COMMISSIONS so everyone is like-minded when it comes to serving the client.   I have attempted real estate as an individual over many years, but I have learned that organizers and administrators are vital to success!
One last point, if you decide to work with a team,  the odds increase that you have located an agent (and team) that is successful in real estate sales.   There are many GREAT "one person" agents out there, but when given a choice of who to work with, it only makes sense to at least consider a team.
With a team, you will have to get used to being cared for by more than one person, but once you understand and enjoy the advantages of it….it seems to work perfect for everyone involved!
Please give us a call or email to try TEAM SELLING for your next Real Estate Goal!